A-Temp Specials
Evaporative Cooler Maintenance
Fixed price service offer! $199 inc. Book now and save*.
Did you know that your evaporative cooling system is a lot like your car? Through constant use, it requires regular maintenance to ensure optimum performance, and to minimise the chance and severity of break-downs.
If you have any further queries please contact us and we will be glad to answer any questions.

If you are looking to replace your evaporative cooler unit, we can help you!
SAVE on Evap Cooling unit changeover starting from
$2,300*
Unit includes:
Control
Dump system
Winter seal
Includes Minimum 5 year warranty
*Conditions: Price is for a changeover (unit only), single storey domestic home, full cost subject to site inspection, offer available in metro Melbourne area only, price subject to work safe requirement.


Evaporative cooling system fully installed starting from
$3,200
*
Fully installed
Unit includes:
Controller
Dump system
Winter seal
*Conditions: Price is for 4 outlets and applies to storey single houses. Excludes safety switches and board upgrades if required. Full cost subject to site inspection.
 Offer available in metro Melbourne area only.


Evap Cooler
Service Special SAVE 20%
Fixed price offer
BOOK NOW & SAVE!!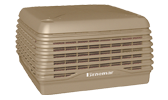 $199.00
*
Service includes:
Clean & check for algae, sediment build-up and fungus.
Clean & Check the quality of the filter pads.
Clean & adjust the drain system.
Clean & lubricate the water pump.
Clean & flush the water distribution system.
Check, adjust & lubricate the fan motor and components.
Check, adjust motor current.
Check water inlet system including solenoid and float valves.
Check all electrical and water connections.
Disinfect water system.
Overall system operation.
*Conditions: 2nd story home $399.00 inc. Fixed price does not include repairs. If repairs are required time to fit parts and parts are not included in fixed price. Offer available within 30km of CBD. If you live outside this range, please call us for pricing. Prices on single and double-storey homes are subject to work safe requirements.